Tools and Team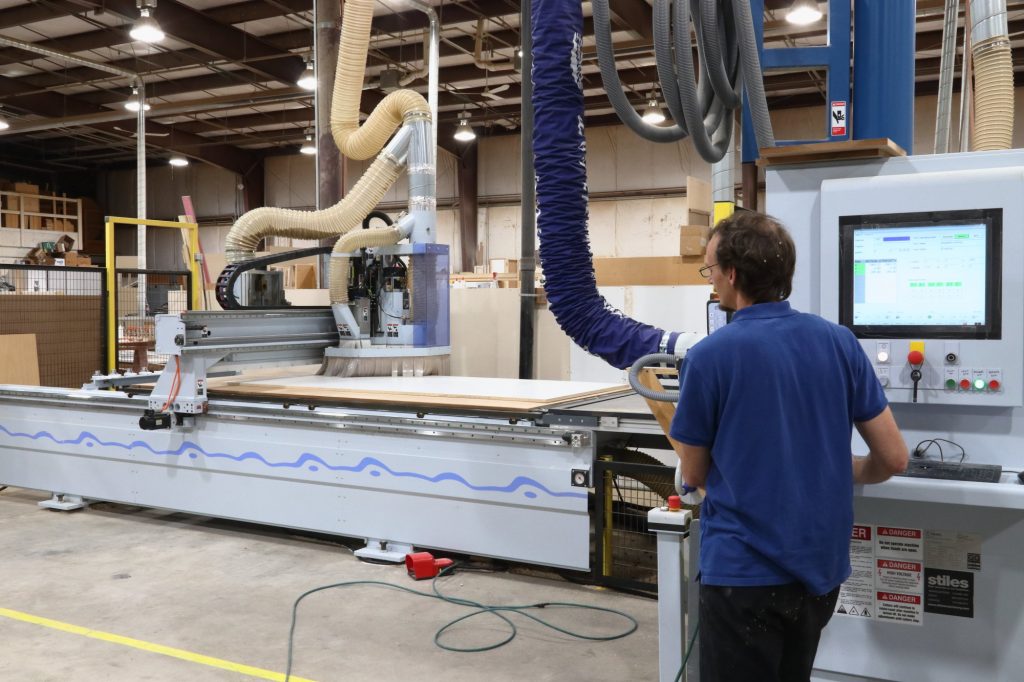 AWI-Certified For Quality
Our state-of-the-art shop employs high-precision machinery, the latest digital technology and a team of skilled craftsmen to produce superior quality cabinetry, architectural woodwork and furniture made to specification.
We've earned AWI's (Architectural Woodwork Institute) Premium Grade Certification, having met the stringent quality grade criteria specified within the Architectural Woodwork Standards (AWS) for integrity and competence in fabricating, finishing and installation.
Our Skilled Team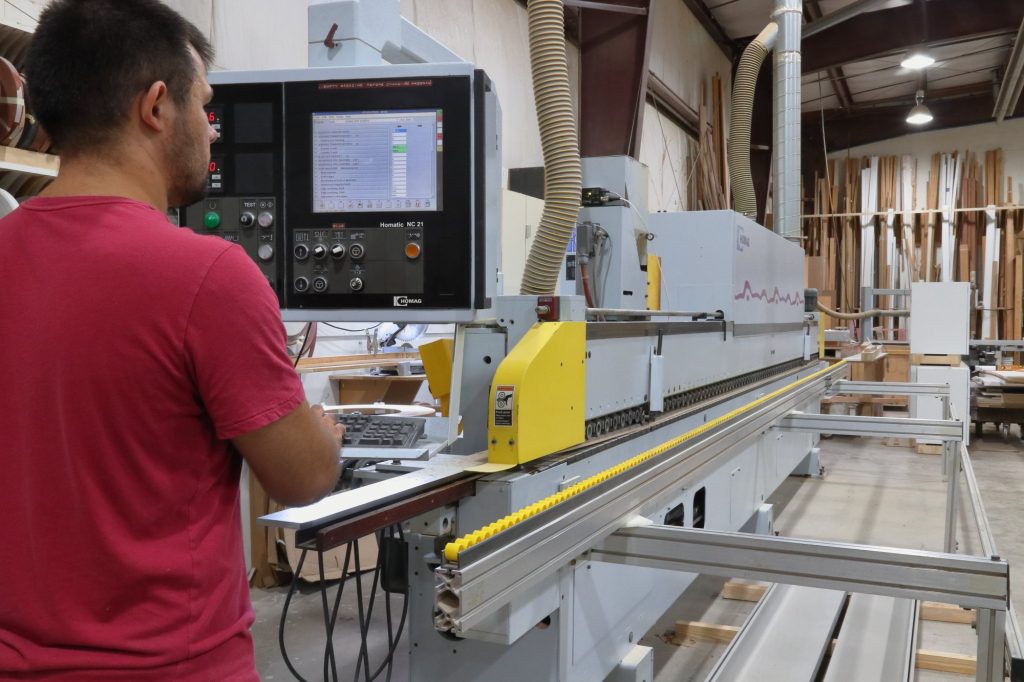 Our highly experienced team has the technical skills and knowledge to successfully execute projects of any size or degree of complexity.
Our people are our most valuable company resource. We invest years in developing the skills of our craftsmen, and we instill in them the important values that guide our business. Among them are an unwavering commitment to quality, exceptional workmanship and customer satisfaction.
More than once we've hired top workers from other companies, only to spend a year or more refining their skills to match our standards. Any new team member soon learns that everything he does has to be right, or he'll have to do it again. It's the way we do business: Nothing leaves our shop that's not absolutely correct and of the highest quality.
Our Precision Tools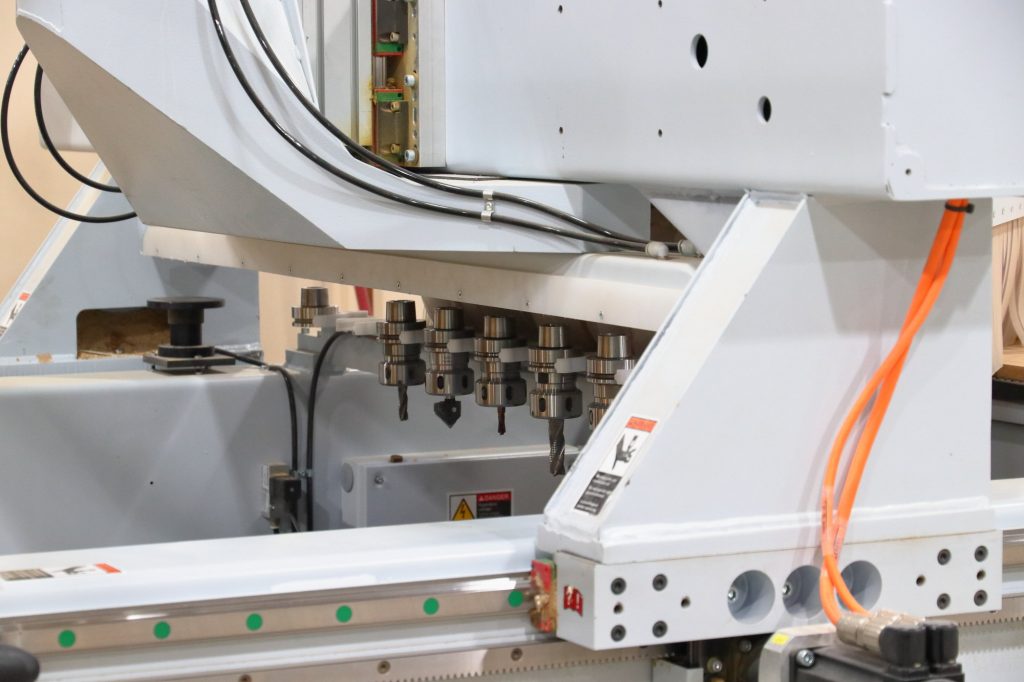 Just as we have invested in our team members, so have we made significant investments in the state-of-the-art tools they use.
Not only have these computer-controlled high-precision tools improved the safety and accuracy of our craftsmen, they have significantly increased our efficiency and productivity. That means we can take on more work in less time and meet the demanding schedules of our clients.
These are some of our most important tools:
Weeke CNC Panel Router
This impressive tool is invaluable to our efficiency. While it can and does perform many tasks, it really shines for its ability to process plywood panels into fully machined cabinet parts. What would take two men 15 minutes to do, this machine does in four minutes with only one operator.
Altendorf Sliding Table Saw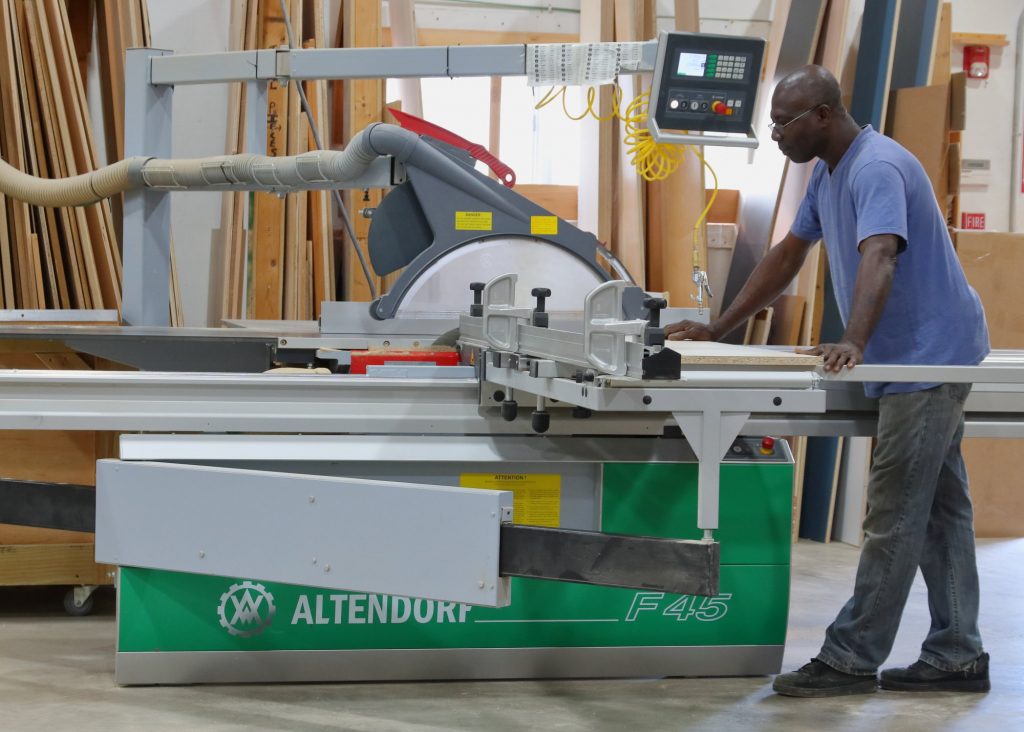 This sliding table saw is fast and accurate when it comes to ripping and crosscutting lumber and plywood. With its programmability and its power blade and fence adjustments, we spend significantly less time setting up between operations.
Homag Edgebander
One of our biggest tools does only one thing, but it's essential to our cabinetry and paneling work. Our edgebander applies finish edging to plywood panels. It can apply thin veneer or solid lumber up to 3/4" thick and automatically flush trim excess materials from the ends and sides.
Ironwood Wide Belt Sander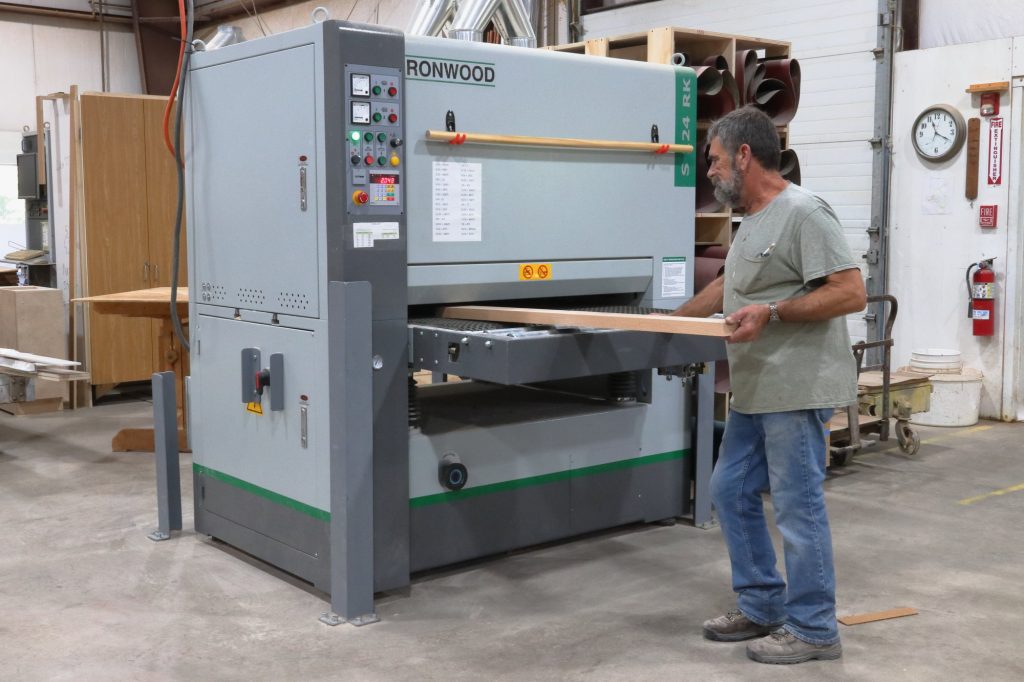 Capable of sanding a wide piece in one pass, our 42" double head wide belt sander makes quick work of thickness or finish sanding. We use this indispensable tool to sand lumber, plywood, glued-up panels, doors and more.
Ironwood Cutoff Saw
With its digital fence and fast performance, this tool makes cutting parts to length almost fun. Our cutoff saw consistently cuts true and square, making it an important addition to our shop.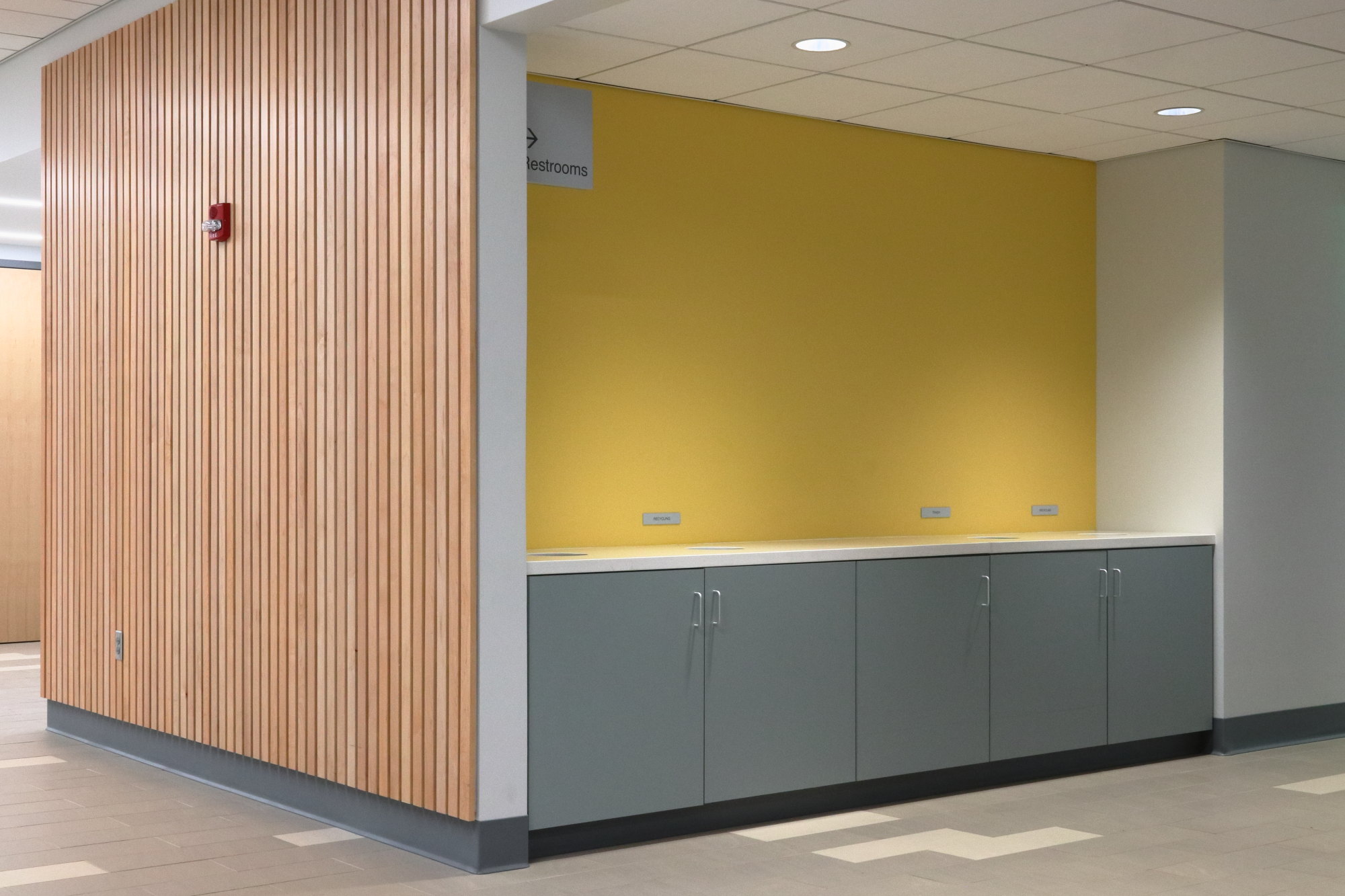 Our Capabilities
We produce top quality cabinetry, architectural woodwork and furniture. As a custom millwork company, we can expertly engineer and fabricate almost any product to your specifications.
read more